Dr. Steven Baranowitz has recently brought to the Philadelphia area his New York practice of Scientific Dermatology! Located just 20 minutes from center city in Narberth, his practice is easily accessible to all Philadelphia and Main Line communities.
This Dermatology office is unique in that Scientific Dermatology brings a depth of understanding of the processes underlying skin diseases to enable better treatments. While many dermatologists today focus on "remaking" people through fillers and other cosmetic procedures, this practice is different. This office focuses on rapid and effective treatments, especially of patients who have had difficulty in the past, for common skin diseases such as teenage and adult acne, eczema, Lupus, old age spots, and possible skin cancers.
Dr. Baranowitz has a wealth of knowledge of the biological processes underlying skin disease and has developed new treatments for several conditions.
The office is conveniently located in the well known Narberth Professional Building, located just a short drive from Center City with free parking in beautiful Narberth Borough. Just a short walk from the Haverford Avenue Narberth Shopping Area, as well as the Narberth SEPTA Train Station.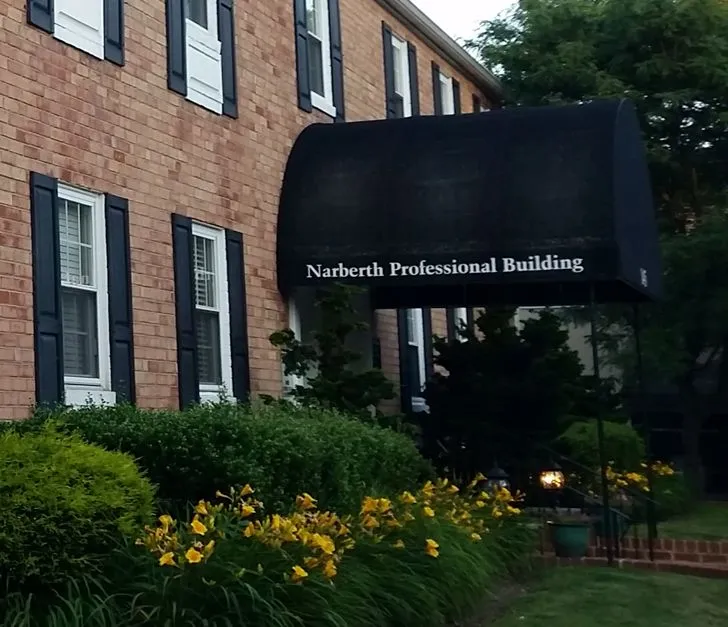 Philadelphia Scientific Dermatology
145 North Narberth Ave
Narberth, PA 19072
(610) 660-9292
Located just 25 minutes from Center City (or a short ride on SEPTA ) in beautiful Narberth, PA. Just a short walk from the Haverford Avenue Narberth Shopping Area, as well as the Narberth SEPTA Train Station, in the Narberth Professional building.
Office Hours

| | |
| --- | --- |
| Monday: | Closed |
| Tuesday: | Closed |
| Wednesday: | Closed |
| Thursday: | Closed |
| Friday: | Closed |
| Saturday: | Closed |
| Sunday: | 8:00-3:00 |
Appointments
We know you have many choices when choosing an dermatologist in Narberth, PA so we have made requesting an appointment a simple and convenient process via our Web site. If, for any reason you cannot keep a scheduled appointment, or will be delayed, please call us as soon as possible.
Insurance and Billing
We accept Independence Blue Cross, Keystone, Aetna, Cigna, and United Health Care. Copayments and non-insurance visit payments are expected at the time the services are rendered. Please contact our office to verify acceptance of your plan. Qualifications for insurance coverage may differ due to the uniqueness of each procedure. We are happy to file insurance for your reimbursement as long as you are free to choose your own dermatologist.
Payment Options
We accept checks, cash or credit cards.